Recent Posts
1
The iconic Tornado Bobs;
2
After a little bit of tweaking some fine details, I'm happy to announce PHOBIA is now available for download on the Steam Workshop!
https://steamcommunity.com/sharedfiles/filedetails/?id=1691953222
3
Great atmosphere on that pic. I especially like that little dark water tower. Looks perfect!

I thought it added a nice touch
This is fantastic, Dan! I've always enjoyed your style.

Thanks so much!
That new restaurant looks fab Dan. I can't wait to see inside.

Possibly working on it :p
Looks good as always Dan!

Thanks man! Always love your feedback.
I love this park. I lov ethe modern architecture of the front buildings. Nice work!

Thanks! They are some of my favorite buildings in the park.
...…….....................…...…......……......….........……..

Another fast update tonight. The park is focusing on the park experience as a whole instead of bits and pieces. So here we have another Quik-Serv eatery and its a beautiful addition to the midway. Come on over on opening weekend and get some awesome craft brews and smoked meats at White Smoke BBQ. See everyone real soon!
4
« Last post by JB on Yesterday at 05:48 PM »
I don't know of any, but I'm sure you could make a fairly realistic version of the Golden Gate Bridge using bits and pieces from various CS sets.
5
Hi everyone! I am so sorry I haven't posted in ages, but I've been still very active with various RCT3 projects. After many fits and starts, I have a new WIP project that is almost ready to share with all of you.
While I'm not quite ready to share the park name or details, I'll drop a few hints over the next couple days. Here's the first clue. Think you know what the park will be? Comment below!
6
Hi everyone. I was wondering if anyone has (or wants to design) a CS of the Golden Gate Bridge. Any help would be greatly appreciated.
7
« Last post by Montu. on Yesterday at 04:18 PM »
Nothing special, haven't played since they added custom supports. Felt like giving it a go.
8
« Last post by Loundlim on Yesterday at 03:56 PM »
Yesterday I traveled back in time...
To the year 2008 to be exact.
I thought it was time to build one of those nostalgic hybrid coasters once again. And by that I don't mean RMCs... Those weren't around yet.
I mean the high energy B&M track Vekoma corkscrew car hybrid rides that just were fast, colorful, totally other the top and often accompanied by trance or happy hardcore.
I made a few of those back then as well and I just missed the old times. Here is a little preview of what I want this one to be. I didn't stay to the "original" formula too much and made it a bit unusual. You'll see what I mean especially if you compare it to some of Stratales' creations (The videos are still on his channel but only available via the playlists) and similar rides from 2008.
I made a quick video showing the main feature of the ride, the launch (which required some video editing magic) and parts of the layout.
Here you go:
9
« Last post by JB on Yesterday at 03:24 PM »
As Redhair stated, those rockwork cliffs look amazingly lifelike, especially with the multiple tiers of foliage.
10
« Last post by bmdavis4 on Yesterday at 01:44 PM »
New update
Still working on the county fair area. Finishing up the rides I want there and will add the food and drinks buildings next. Also added a new log flume to that area.
Small updates to the entrance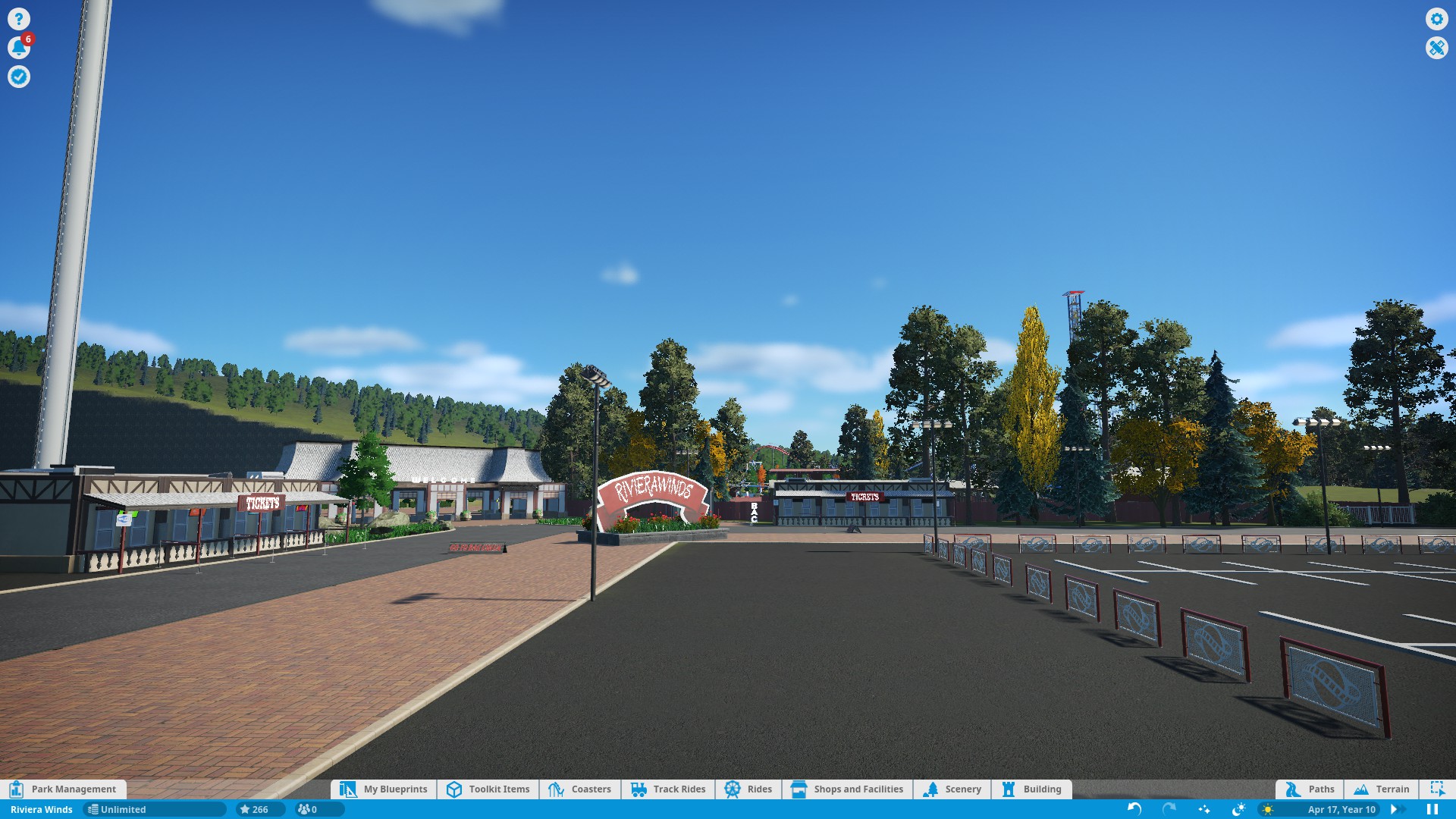 New Log Flume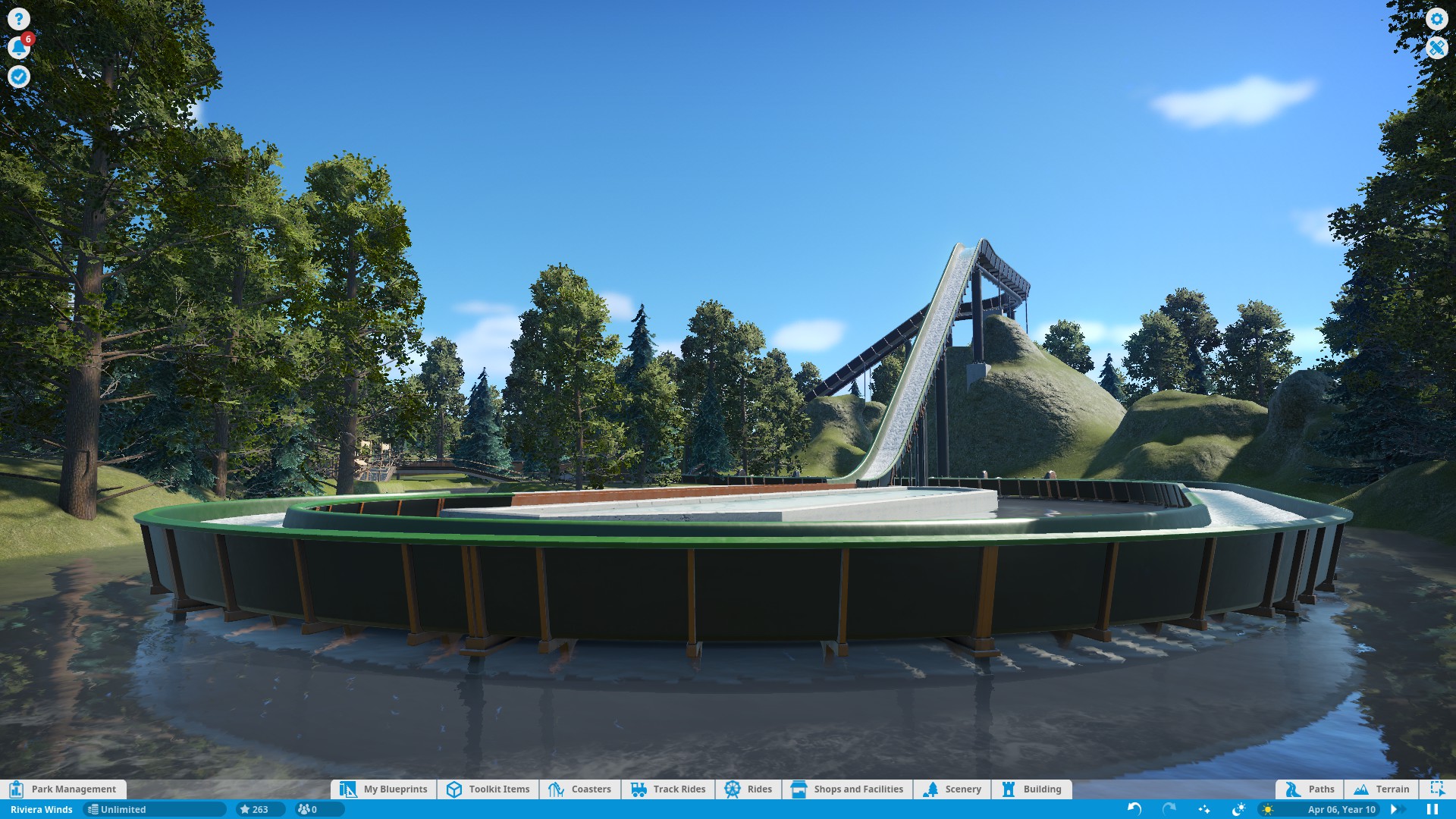 New bus parking area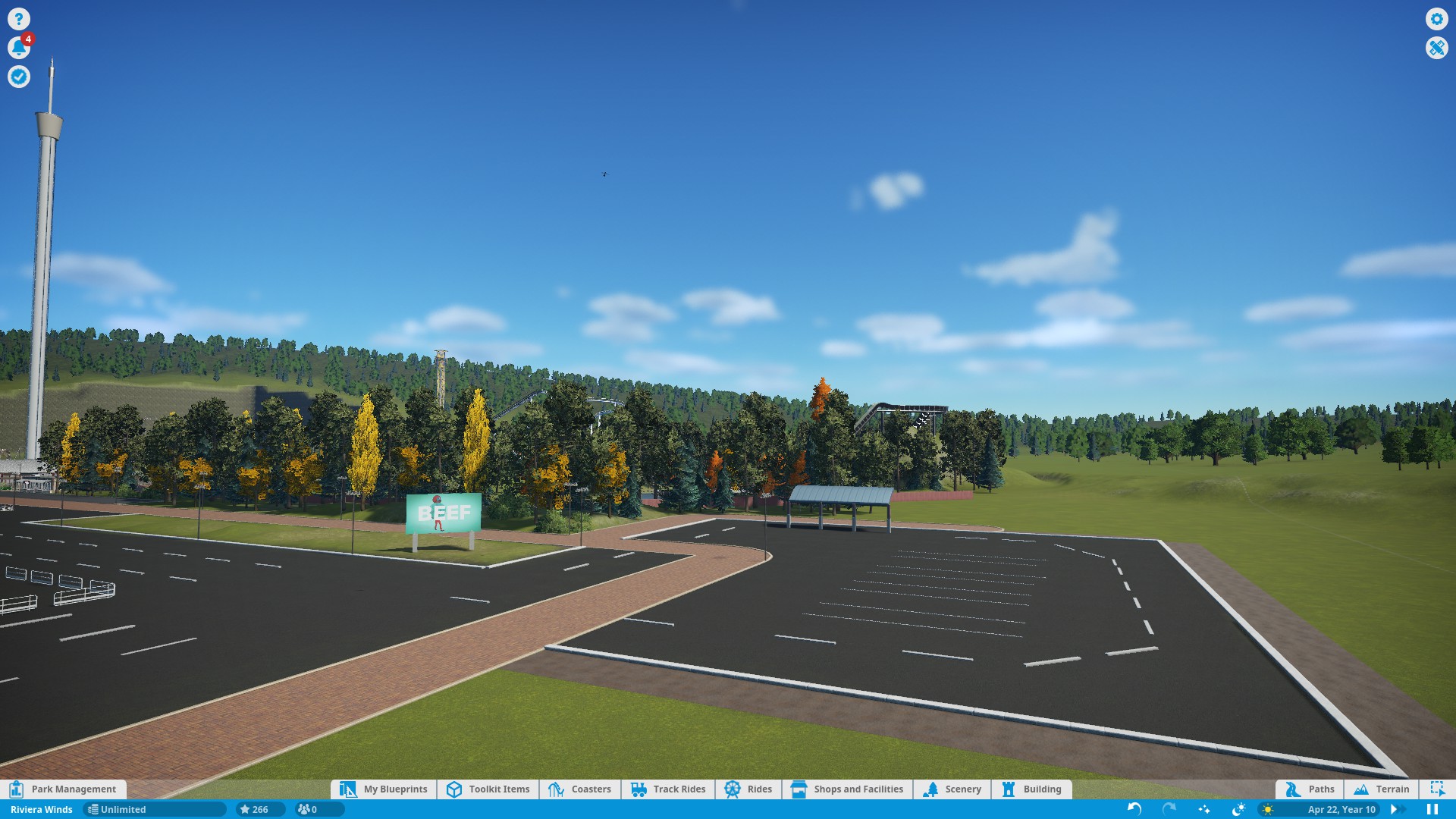 Dont you just love trees